Ryan Talsma has launched the latest innovative concept in on-site wheel repairs. His company, Wheel Works LLC, has installed a fixed repair POD on the property of Mercedes Benz of Marietta to perform on-site state-of-the-art cosmetic repairs and wheel straightening services. The POD is capable of full-face CNC turning, is equipped with the latest breakthroughs in wheel finishes and we are proud to announce that this beautiful facility also offers SAE recognized wheel straightening services using our patented NewArc machine.
Here the POD is being delivered to the Mercedes Dealer in Marietta Georgia.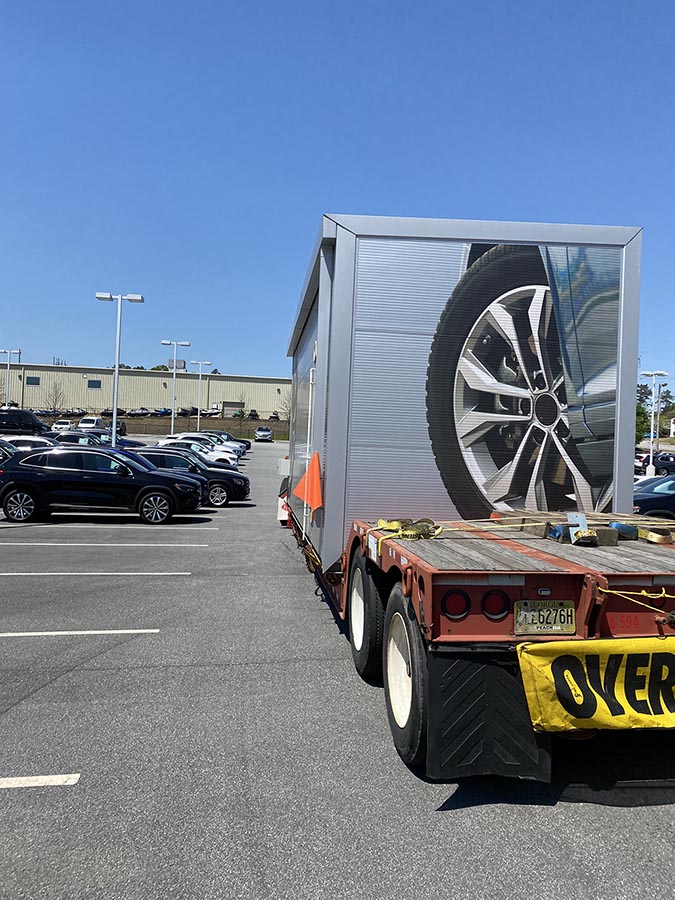 The POD is ready for service. Congratulations to Ryan Talsma for being on the cutting edge of wheel repair technology!
Click here to see a short video of the interior of the POD, complete with our NewArc Wheel Straightener.